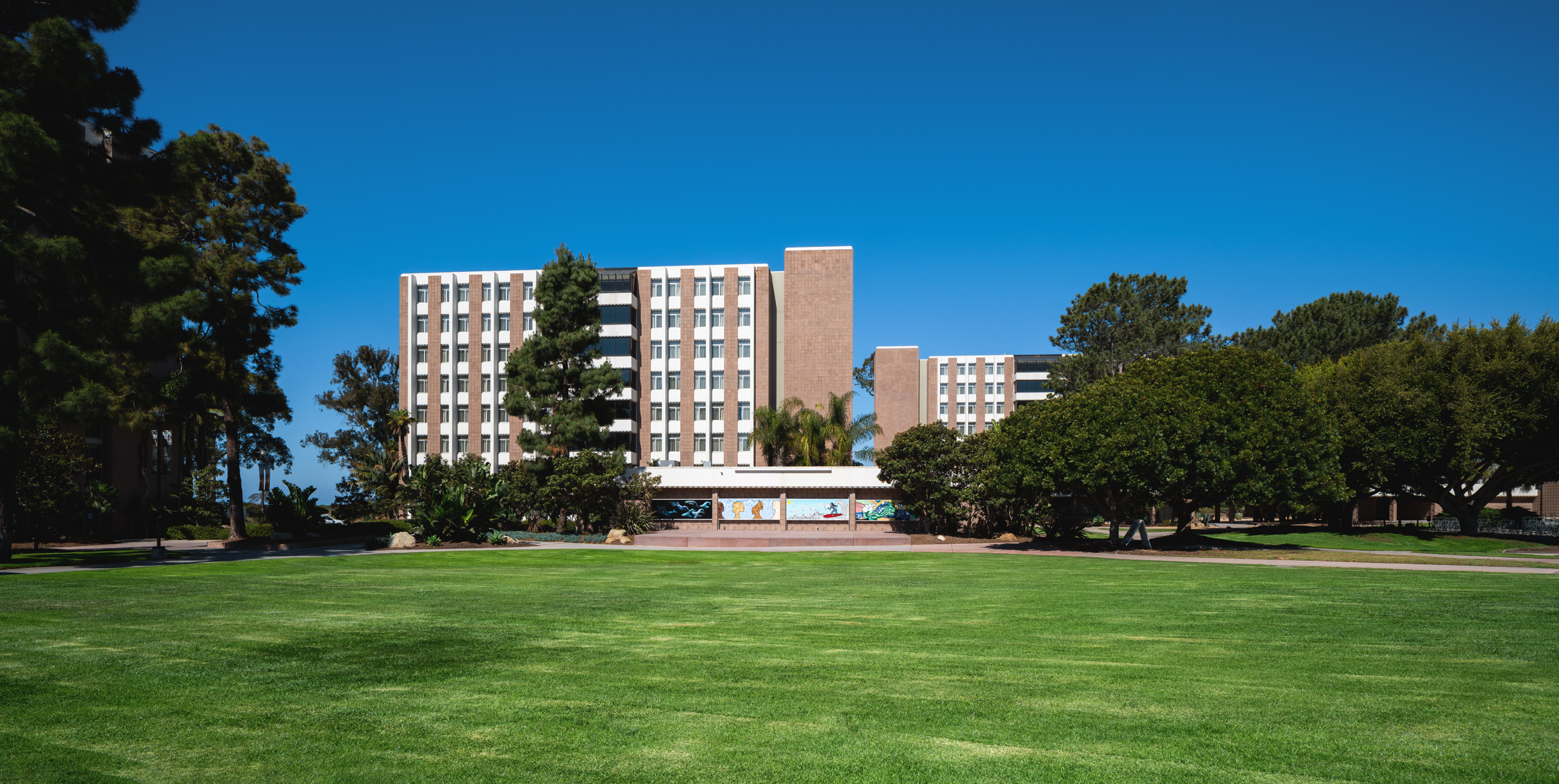 San Miguel
SAN MIGUEL RESIDENCE HALL is one of two main campus tower residence halls and is home to undergraduate students on eight floors and sixteen halls. Rooms offer beautiful lagoon, ocean, mountain, or campus views. The building features a community lounge for events and studying, a classroom, and a recreation room with a pool table, ping pong, foosball, air hockey, and more. Professional live-in staff and Resident Assistants are available for after-hours assistance and community building.
Amenities
Men and women are housed on alternating floors that all have elevator access, a study lounge and kitchenette Large, single-gender bathroom on each floor with multiple sinks and toilet stalls as well as private showers
All inclusive nine-month contract includes a meal plan, high-speed wireless internet access, regular housekeeping, laundry rooms, and 24-hour on-call maintenance and emergency staff
All residence hall rooms are fully furnished and the following is already included: bed, desk, chair, dresser, mirror, towel bar, wastebasket, and drapes
Living Learning Communities: Scholars Floor, and Chicanx/Latinx Scholars. LLCs provide a unique and engaging experience through cultural, identity or academic themes.
Live-in staff members facilitate social, academic and educational opportunities through utilization of a curricular approach.
For more information about parking, please visit our Parking page
To inquire about gender-inclusive housing options available for students that identify as trans* or non-binary, please contact University & Community Housing Services at housinginfo@housing.ucsb.edu.
Nearby
Outdoor stage featuring a projection screen for watching movies under the stars as well as four beautiful murals by student artists.
The University Center, UCSB's student union, is home to the Campus Store, a Post Office, various dining options and more.
Virtual Tours
Gallery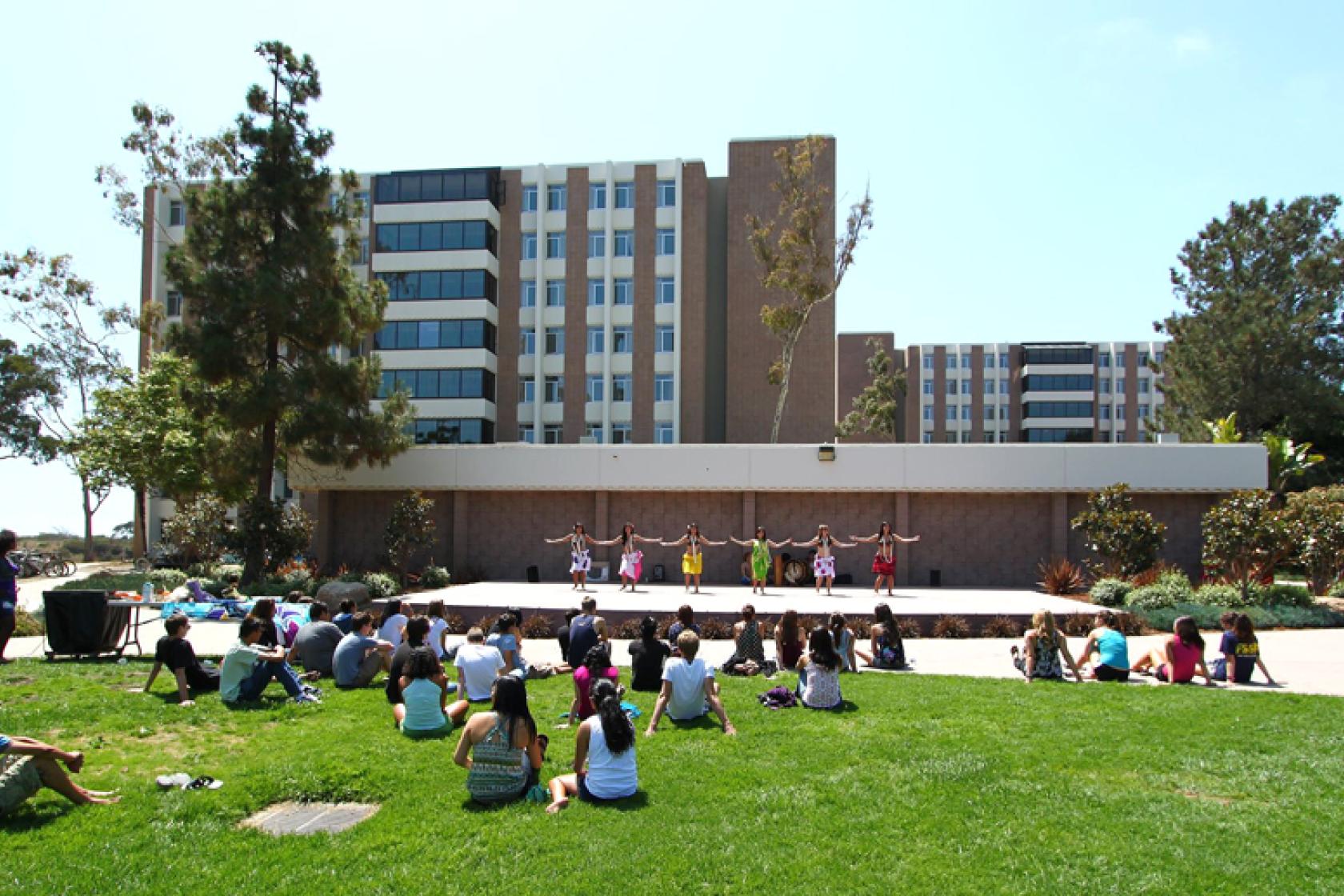 Exterior stage, San Miguel residence hall.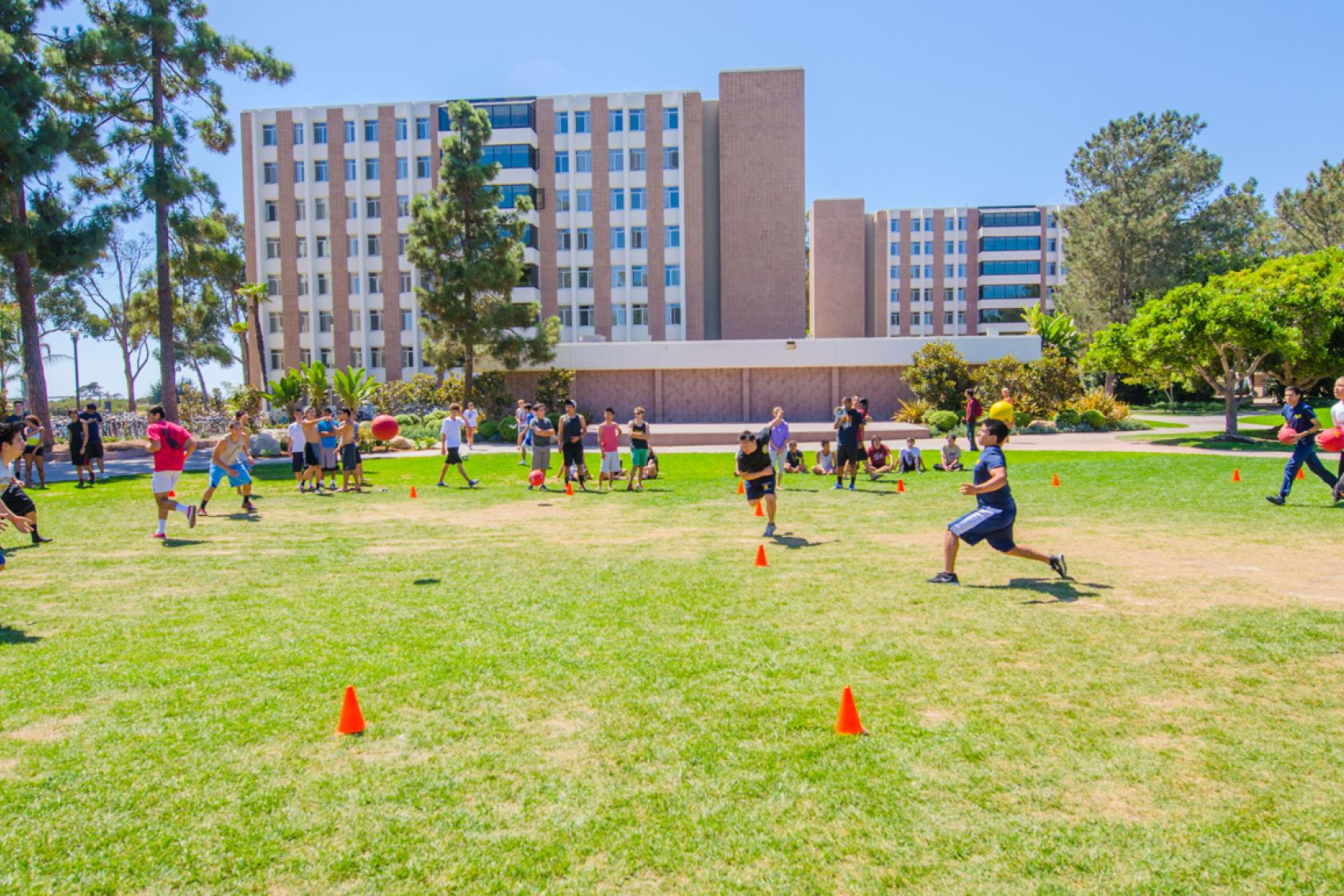 Students playing dodgeball on San Miguel lawn.
Exterior patio at San Miguel Hall.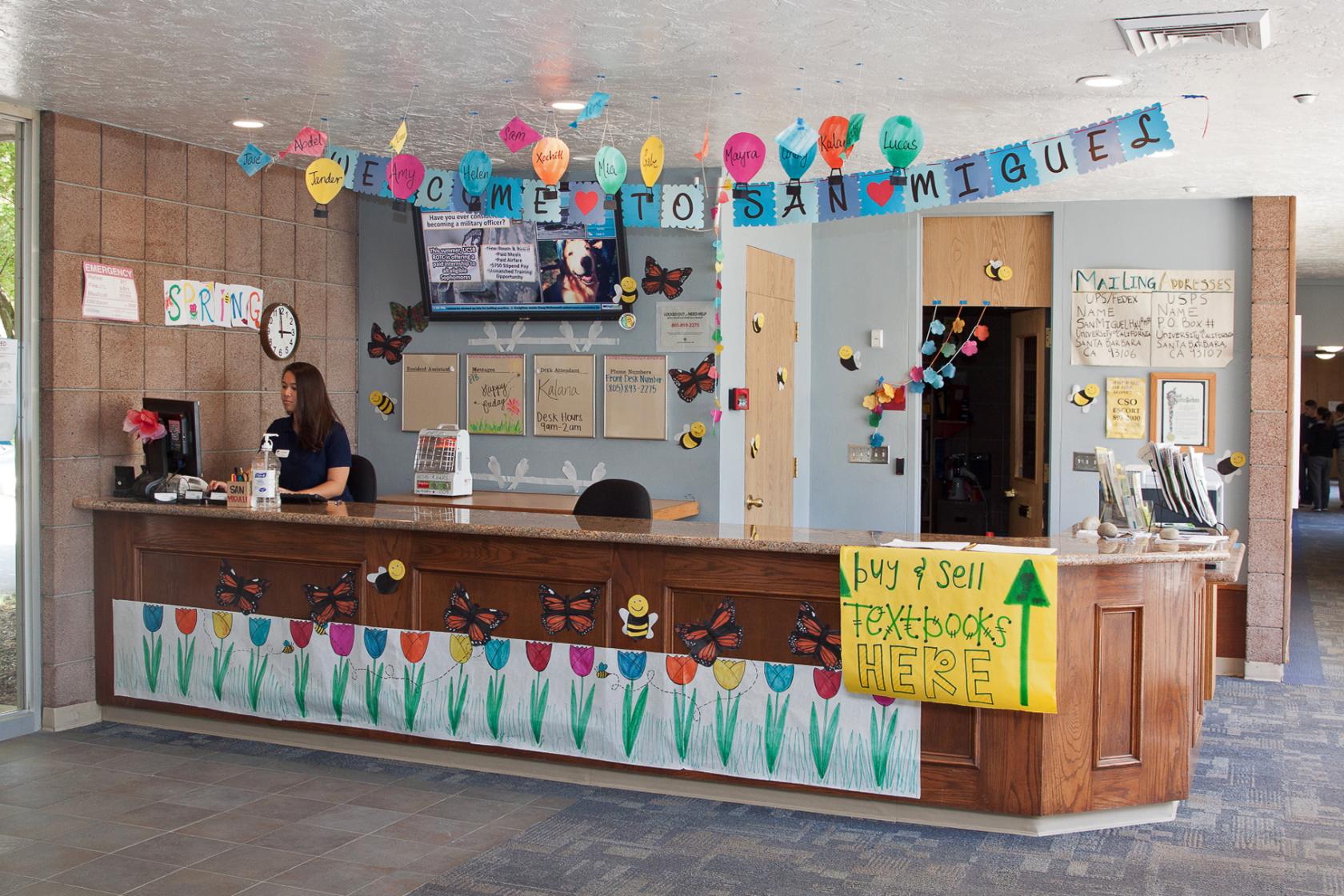 San Miguel Hall front desk.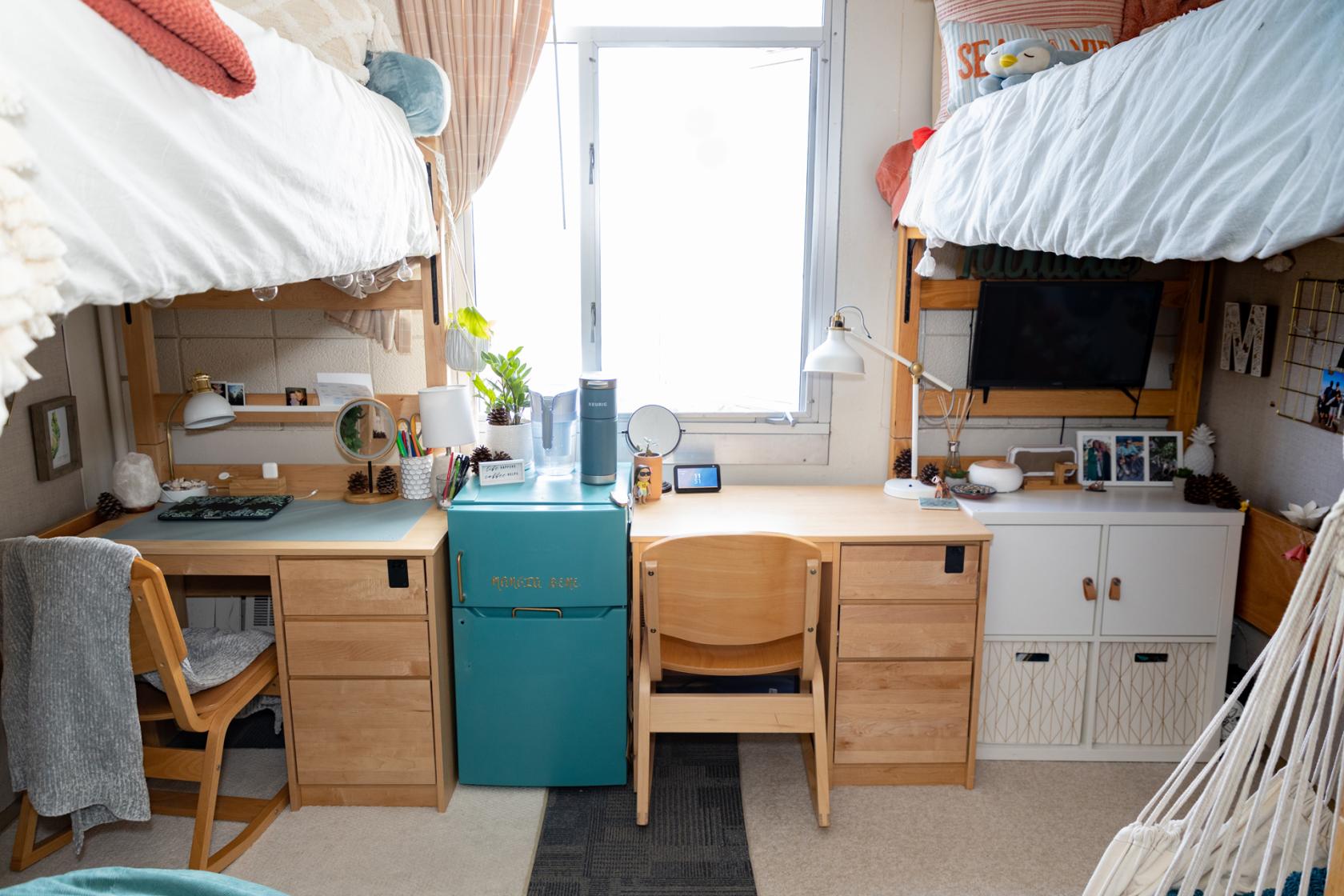 Front perspective of a San Miguel Hall Double room. The use of lofts maximizes the space.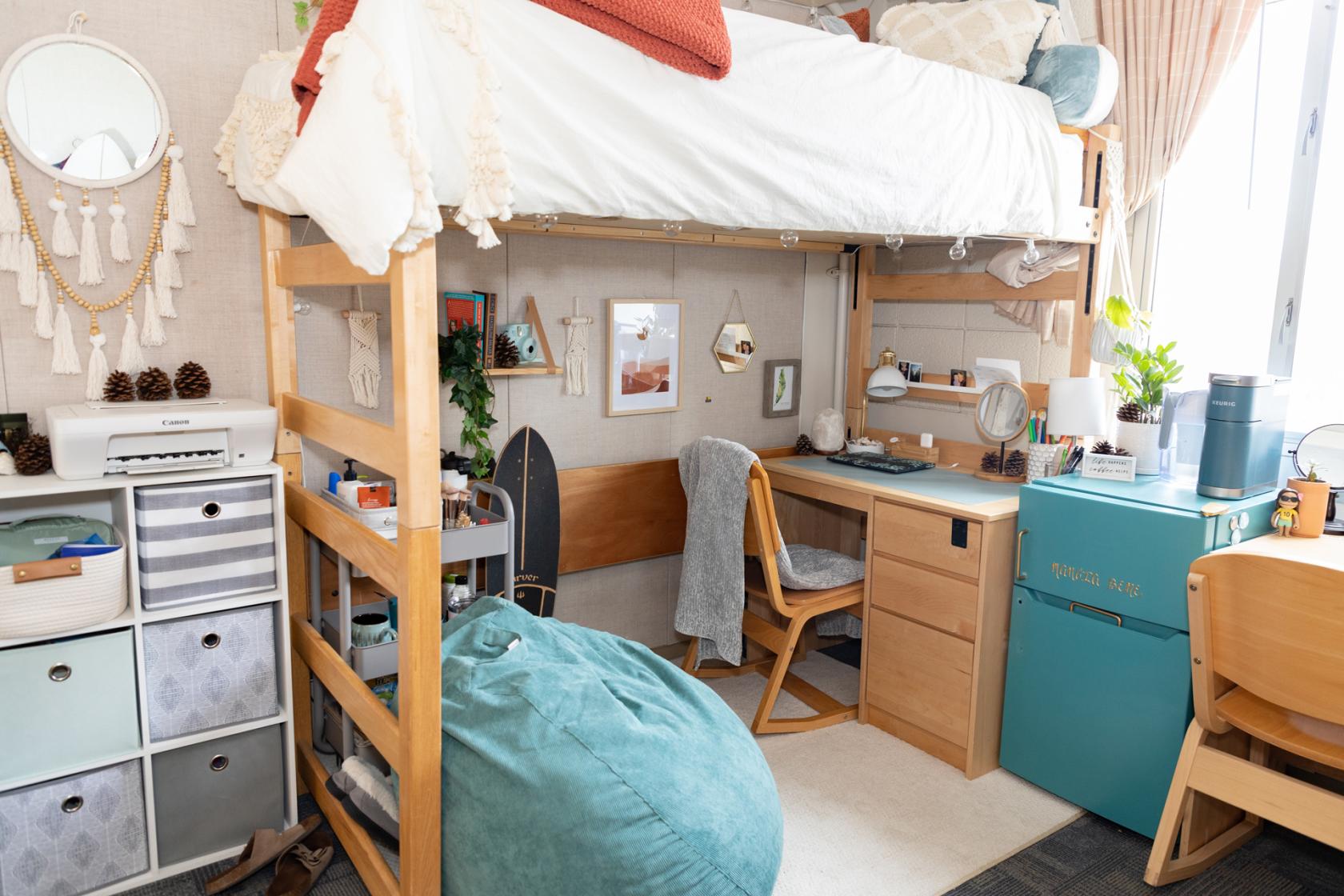 Example of San Miguel Hall double with loft to maximize space.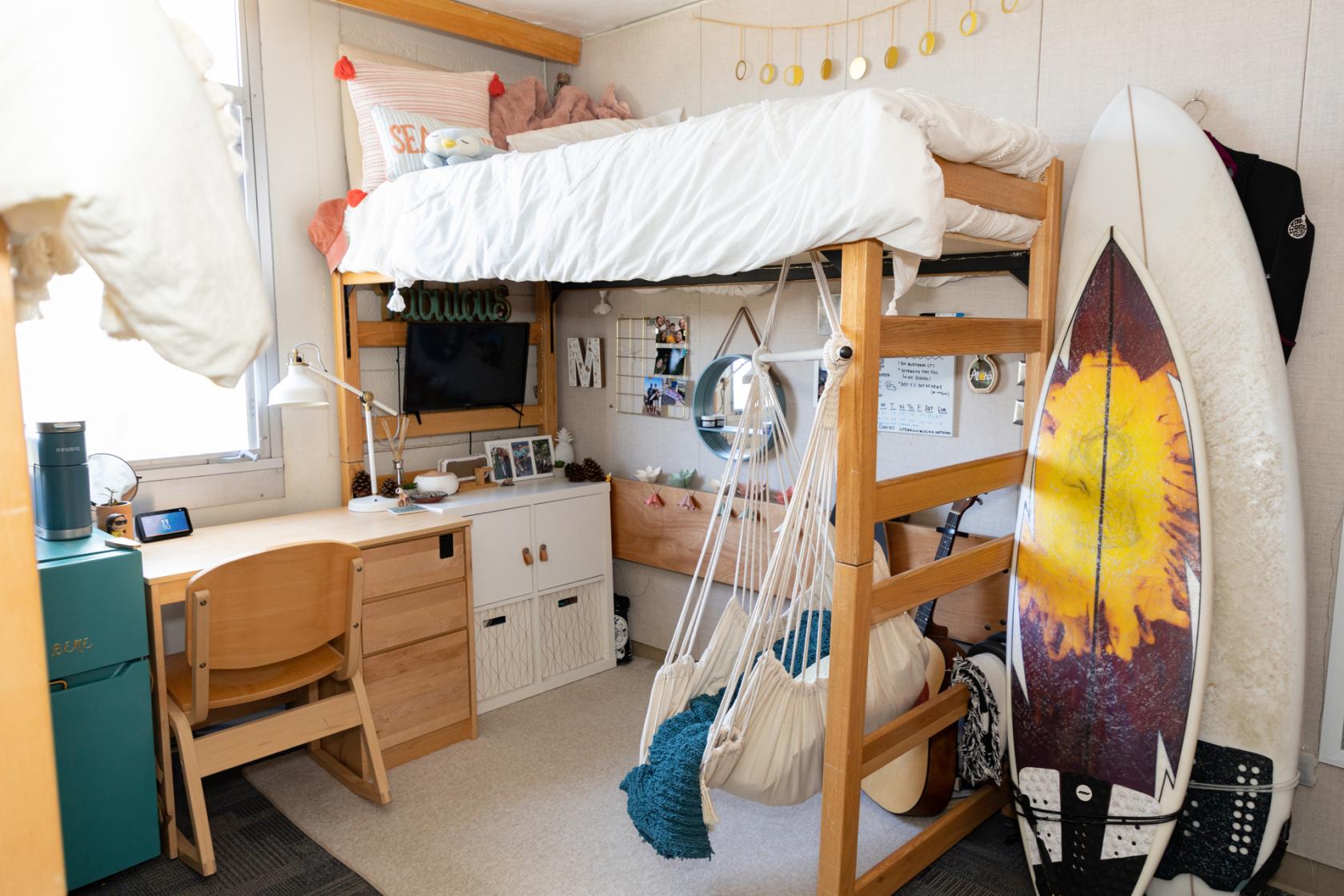 Example of a San Miguel Hall double bedroom with loft to maximize the use of space.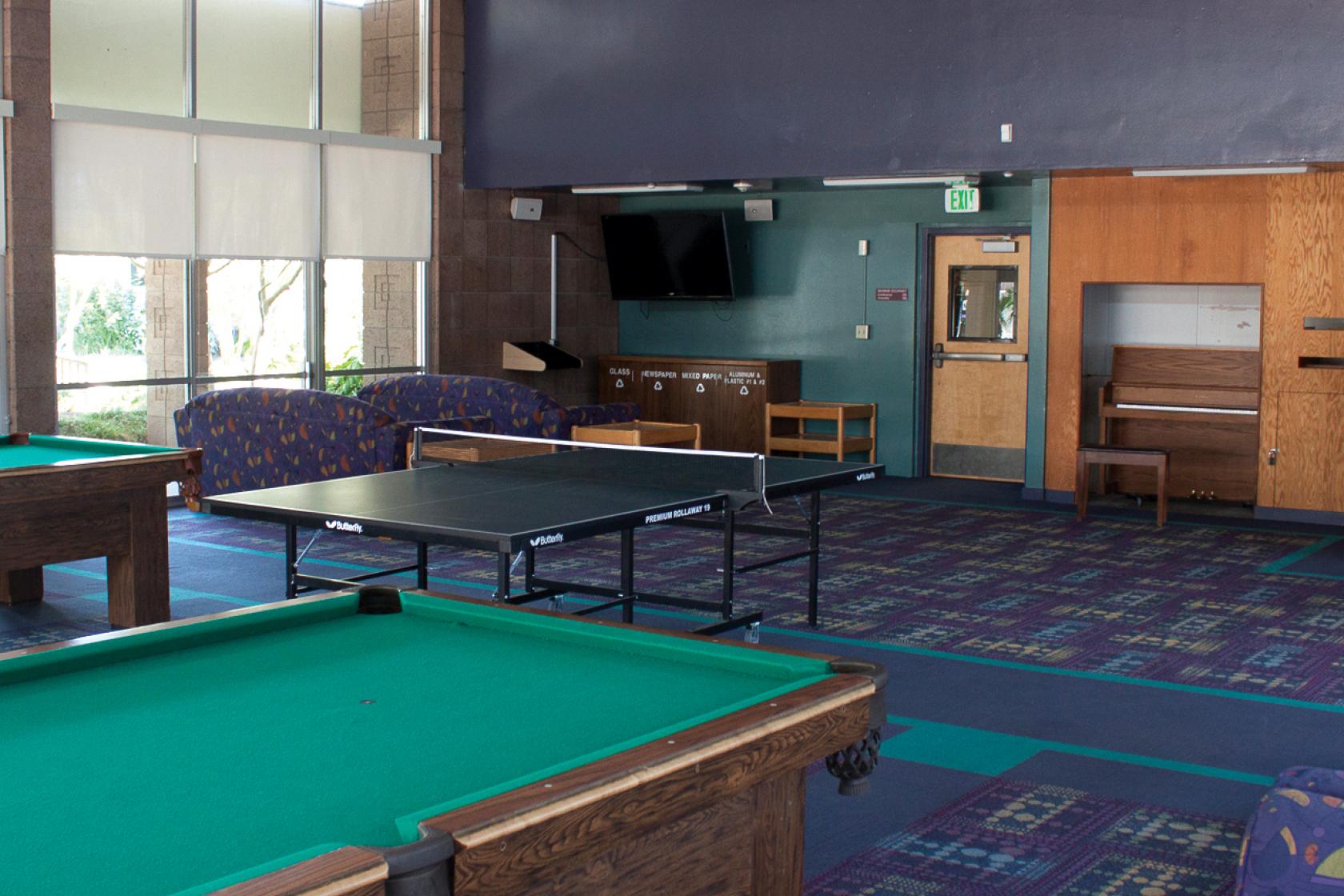 San Miguel Hall recreation room.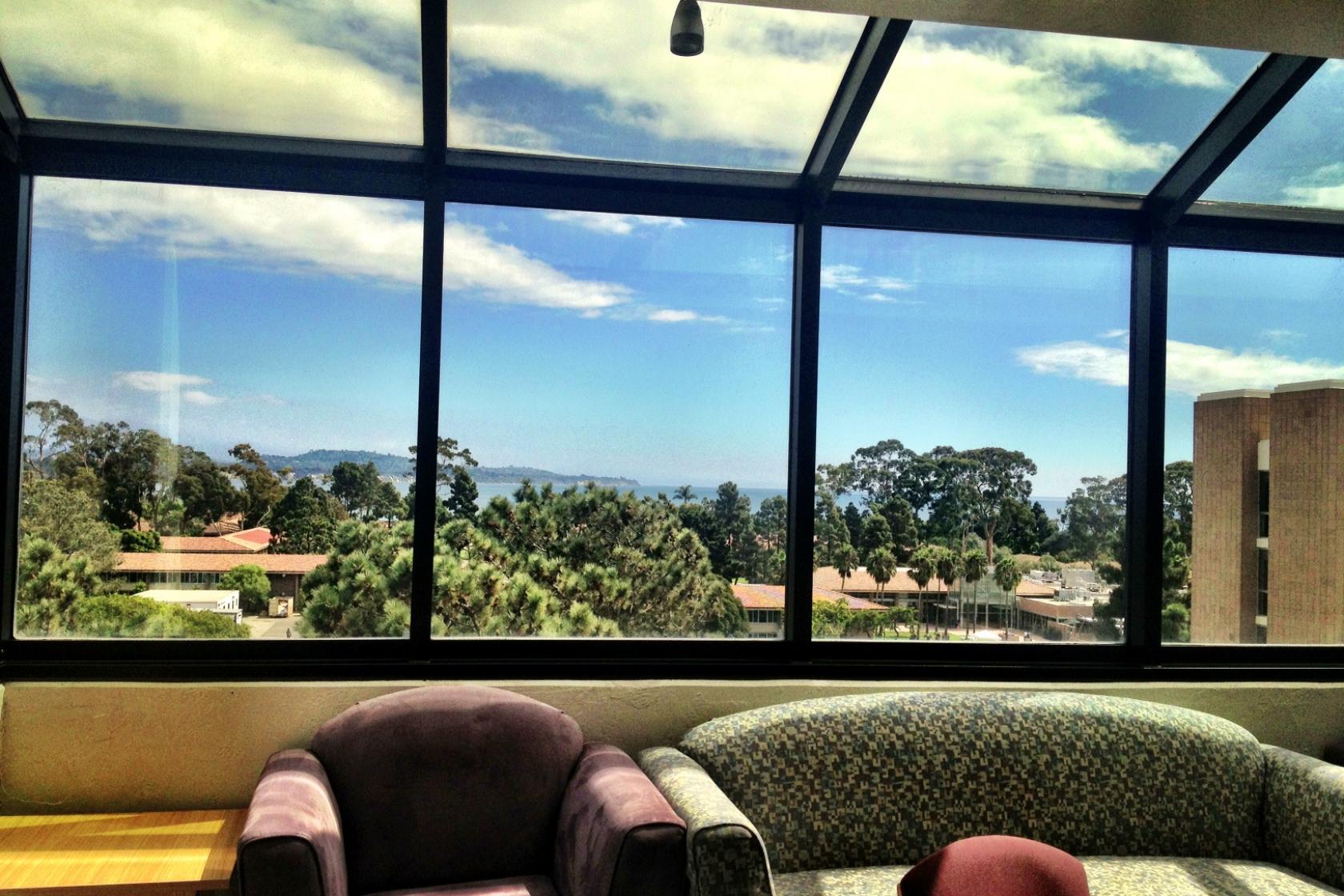 View of the campus from window at the San Miguel Hall lounge area.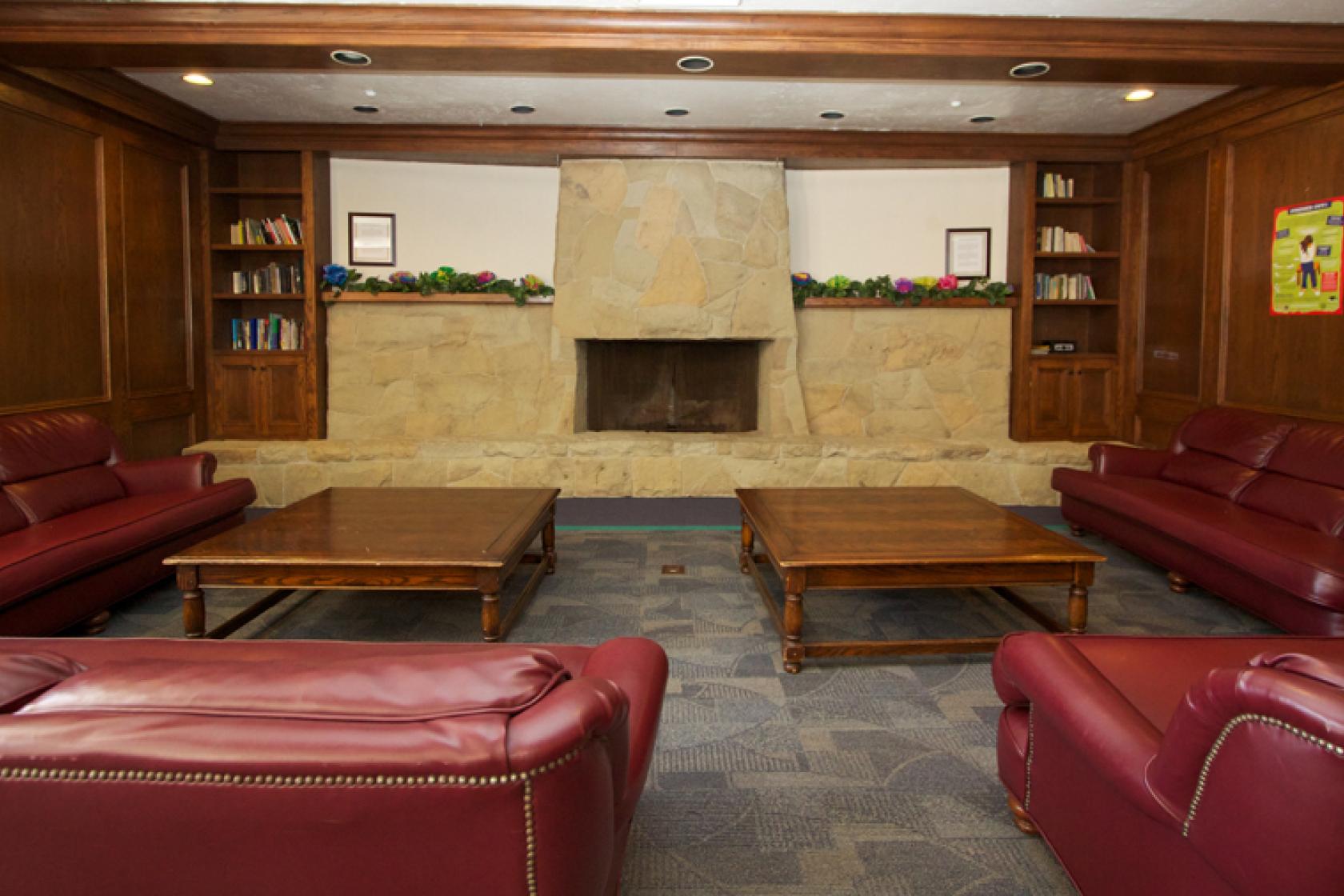 Fireplace lounge at the San Miguel Hall.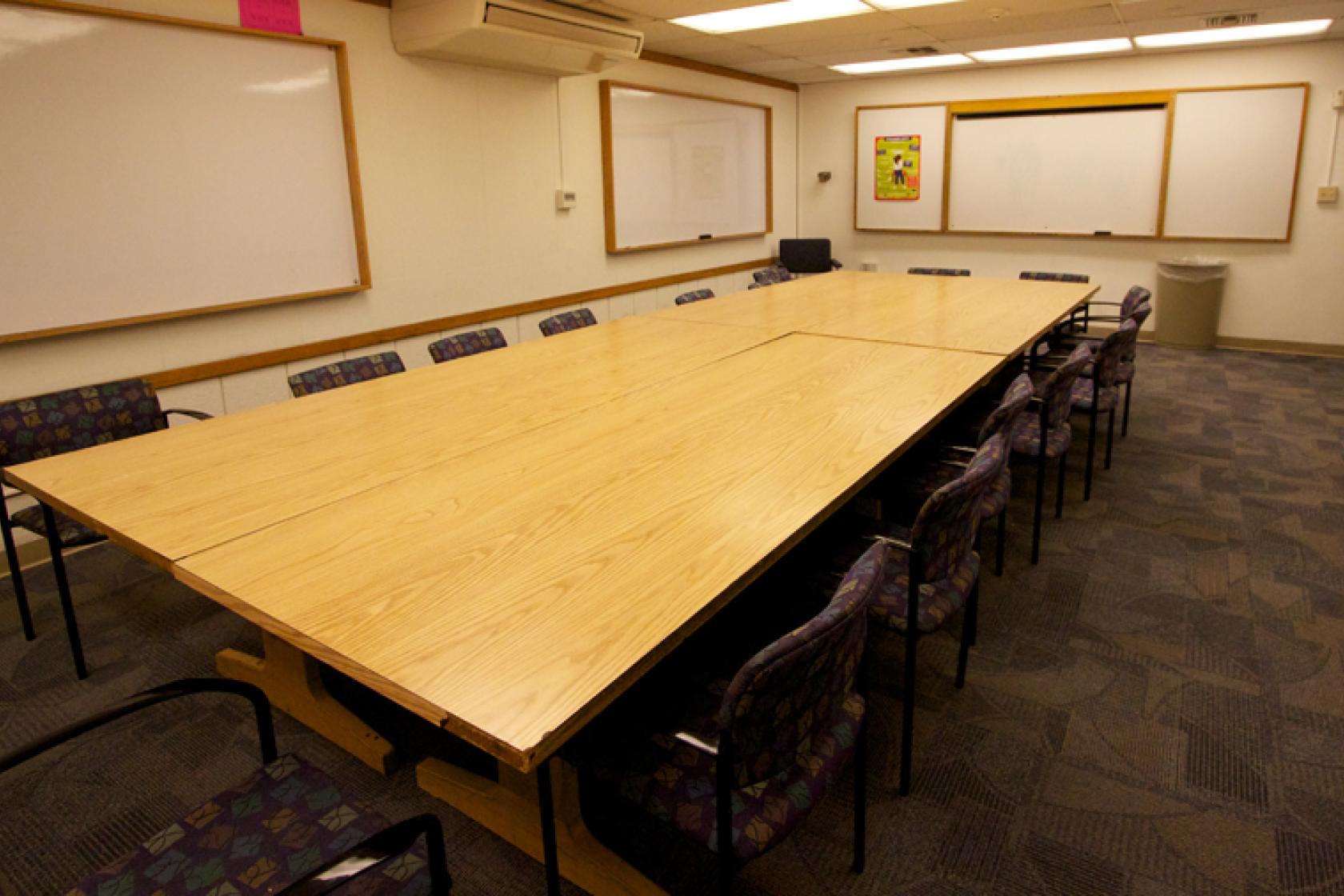 Study room inside San Miguel Hall.
Previous
Next