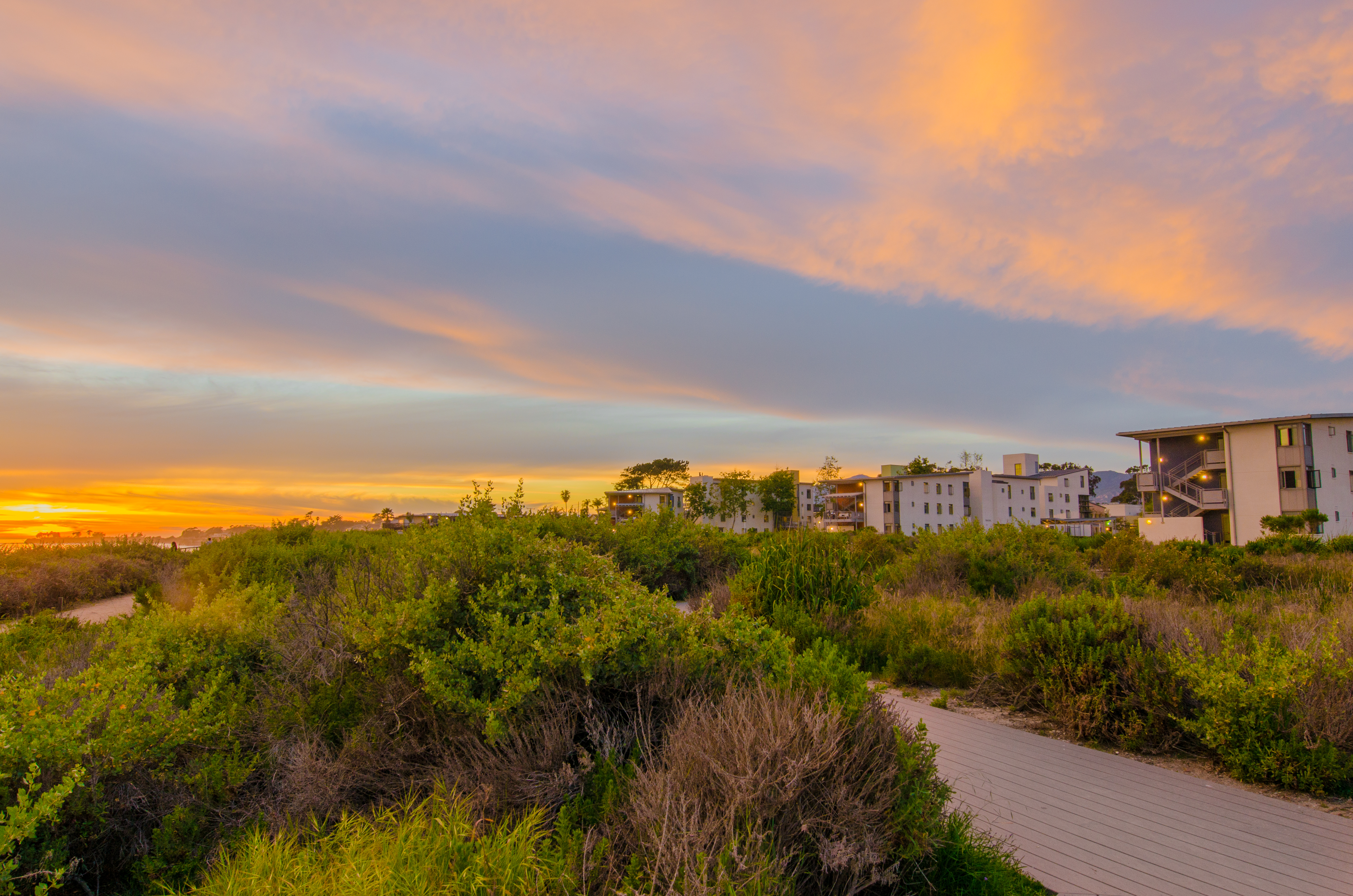 Manzanita Village
MANZANITA VILLAGE RESIDENCE HALL is situated on the bluffs above the Pacific Ocean and campus lagoon, offering stunning views and a 'family style' of living with seventeen buildings housing smaller undergraduate communities. Nearby San Rafael Residence Hall and Manzanita share a Faculty-in-Residence who advises residents and provides opportunities for residents to meet other faculty members. Professional live-in staff and Resident Assistants are available for after-hours assistance and community building.
Amenities
Each building includes a lobby area, laundry/vending room, lounge with view terrace, study room, and several buildings feature kitchenettes
Multiple bathrooms are located on each floor off the hallways that are shared by four or five students
All inclusive nine-month contract includes a meal plan, high-speed wireless internet access, regular housekeeping, and 24-hour on-call maintenance and emergency staff
All residence hall rooms are fully furnished and the following is already included: bed, desk, chair, dresser, mirror, towel bar, wastebasket, and drapes
Living Learning Communities: Rainbow House and Women in STEM House. LLCs provide a unique and engaging experience through cultural, identity or academic themes.
Live-in staff members facilitate social, academic and educational opportunities through utilization of a curricular approach.
For more information about parking, please visit our Parking page.
To inquire about gender-inclusive housing options available for students that identify as trans* or non-binary, please contact University & Community Housing Services at housinginfo@housing.ucsb.edu.
Nearby
De Anza Center with offices, study spaces, meeting rooms, classrooms, a kitchenette, RHA office, and ResNet center.
Loma Pelona Center, which includes a Fitness Center with exercise machines.
Virtual Tours
Gallery